24V DC Pulse Valve voor stofafscheider
Pulse jet valve kan werkt door gecontroleerd voor electromganetic of pneumatische pilot valve, en worden open of sluit de ventiel onderstuk door de diaphram vanwege de hoge luchtdruk en leveren puls te blazen dan om te verwijderen het stof.
Welkom uw elk verzoek van de impuls klep, we best zou doen om u onze oplossing en samenwerking.
BSCG353A044 stof tas Pulse ventiel technische Parameter:
| | |
| --- | --- |
| Part No. | BSCG353A044 |
| Working pressure | 0.3--0.8MPa |
| Ambient temperature | -5--55℃ |
| Relative humidity | <85% |
| Fluid | Clean air |
| Voltage | AC110V / AC220V / DC24V |
| Electric current | 0.46A / 0.23A / 0.8A +-10% |
| Diaphragm life | More than 1 million cycles |
| Nominal diameter | φ 25mm |
| Port Size | G 1" |
Stof Collectorfuncties Pulse ventiel BSCG353A044:
1, het middenrif pulse ventiel zijn speciaal ontworpen voor stof verzamelaar servicetoepassingen, combineren hoge stroom, lange levensduur en zeer snel openen en sluiten voor de productie van betrouwbare en zuinige werking
2, integraal Knelkoppeling voor snelle, gemakkelijke en veilige installatie
3, de hoge kwaliteit het pessarium zijn versterkt en slijtvaste te garanderen een lange levensduur, zelfs onder zware omstandigheden
4, de integraal operatoren zijn voorzien van epoxy gegoten F klasse spoelen. Diverse optionele waterdicht en vonkvrije elektromagneten voor gebruik in explosieve omgeving (gas en stof) volgens Richtlijn ATEX 94/9EC kan worden gemonteerd op de dezelfde fundamentele klep
5, de componenten voldoen aan alle relevante EG-richtlijnen
Pulse Jet solenoïde ventiel Application Purpose
Pulse magneetventiel (ook genaamd middenrif klep), deze behandeld als een "switch". Injectie controle-instrument door puls uitgangssignaal van de controle van de filter bag één rij (kamer) injectie stof. Controleer de weerstand van het filter te houden in het kader van de set binnen, om ervoor te zorgen dat het filter verwerkingscapaciteit en stof verzamelen van efficiëntie.
DMF-Z type pulse ventiel 90 graden hoek type ventiel, de hoek tussen de inlaat en uitlaat poort is 90°, geschikt voor airbag stof en de installatie van de wind spray verbinding. Luchtstroom vrij, kan voldoen aan de eisen van de puls duidelijk grijs gas.
Elektromagnetische puls Jet magneetventiel / middenrif Valve BSCG353A044 Wokring principe:
De pulse membraan is verdeeld in twee, gas geplaatst (Front & Back), wanneer u overschakelt van samengeperste lucht, perslucht via de opening van de gasklep in de gaskamer na op dit moment van de gaskamer druk zal membraan componenten.
Dicht bij de valve outlets is pulse ventiel "gesloten" status. Pulse injectie controle instrument-signaal dat de impuls klep beetje terug, nadat de gas kamer stomatal open zet, en het drukverlies van de gaskamer na snel, middenrif onderdelen de perslucht verplaatst. Een klep verliest export injectie, pulse ventiel in de status "open". Pulse injectie controle instrument-signaal verdwijnt, elektromagnetische puls ventiel bits reset, gas na. Kamer zet stomatal sluiting, de gaskamer druk na verhoging is plakkerig valve membraan componenten van de verkooppunten, magneetventiel puls en "gesloten" status.
Structuur van instructie van SCG Type Pulse Valve: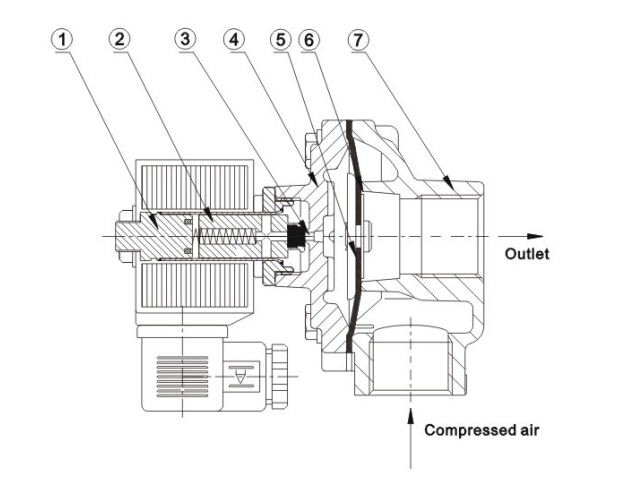 1, stationaire kern / vaste nucleaire
2, beweegbare zuiger
3, air afloopgebied gat
4, Bonnet
5, middenrif
6, Main ventiel poort
7, ventiel onderstuk
Elektromagnetische middenrif Pulse ventiel / solenoïde Valve technische Parameters:
| | |
| --- | --- |
| Working Pressure | 0.2MPa--0.8MPa |
| Working Media | Clean air |
| Voltage | AC220V/230V/240V/24V 50/60HZ 33VA; DC24V/12V 30W |
| Nass coil | AC220V/230V/240V 50/60HZ; DC24V |
| Ambient temperature | 0--65℃ |
| The lifetime | 1000000 or 3 years |

Materiaal van componenten op Pulse ventiel:

| | |
| --- | --- |
| Valve body | ADC12 Aluminum alloy |
| Armature Assembly | 430M |
| Diaphragm | NBR |
| Spring | SS304 |
| Fastener | SS304 |

Details van Pulse Jet Valve BSCG353A044 rechte hoek Type: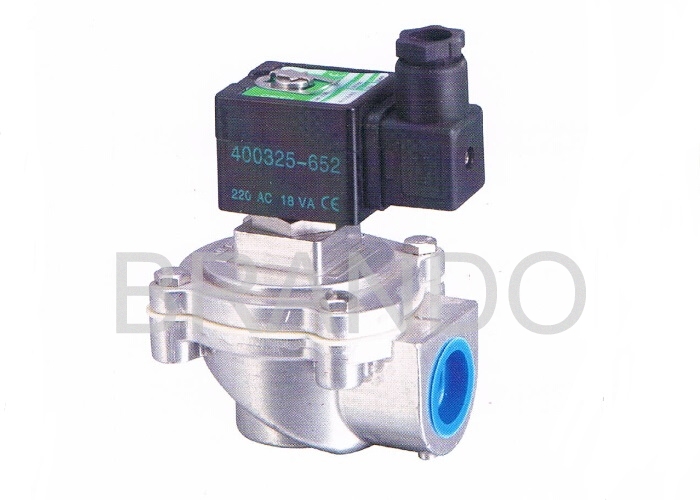 Totale afmetingen van de BSCG353A044 klep Pulse: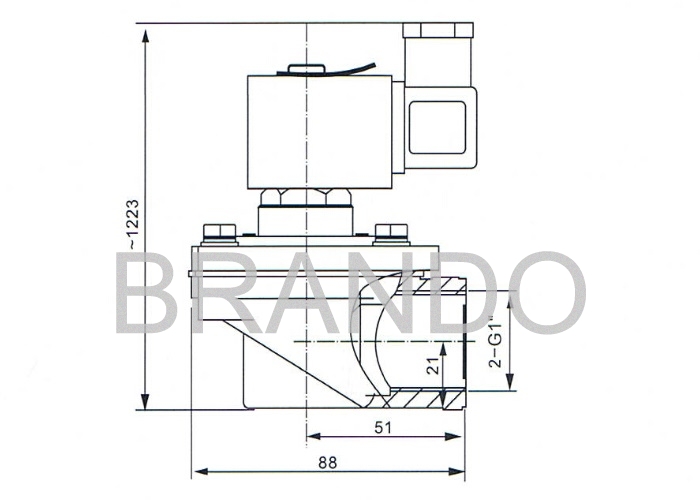 Dust Collector Pulse ventiel toepassing: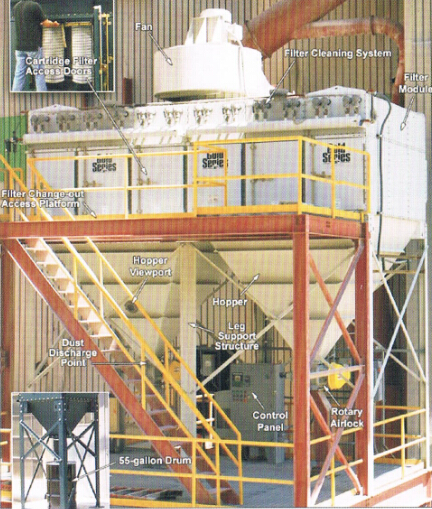 Product Categorie : Pulse Jet Valve